Post by Enma Kyotetsu on Dec 29, 2020 2:26:02 GMT -5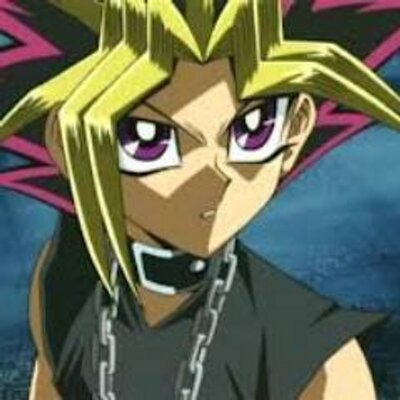 Enma Kyotetsu
THE GREMLIN POKEMON
| | | | |
| --- | --- | --- | --- |
| Age | Gender | Allegiance | OCCUPATION |
| Twenty-five | Male | Resistance | Young Master |
APPEARANCE

Enma Kyotetsu, no matter what else can be said, is certainly an eye-catching man. The short height of 5'0" is probably one of the first things people will notice about him, after his hair. He is utterly tiny and is often mistaken for a child. His hair is a mess of tricoloured spikes in gold, black, and maroon, adding a solid half a foot to his height. This is one of his most distracting features, though there are others that are equally eye-catching.

Another such feature is his eyes, which are a distinctive reddish-purple color that can appear as either red, purple, or somewhere in between depending on lighting. Often lined with kohl to make them further stand out, these large and oddly-colored eyes are certainly something rarely seen.

The last, and arguably one of the most interesting features he has is perhaps his sense of fashion. Featuring a lot of black, leather, belts, and spikes, Enma looks like he just stepped out of a bad bdsm film, or maybe just a particularly wild night of clubbing. There is always a choker around his neck, usually made of black leather and featuring a large buckle. However, when he is feeling particularly regal he may wear a good amount of golden, Egyptian inspired jewelry that only serves to further highlight the golden spikes in his hair and the unique color of his eyes.

There are things people don't notice about him too. Perhaps the most significant is the fact that despite his size, Enma is in fact a rather sturdy and muscular man. Weighing in at 120 lbs, Enma is all solid muscle hidden underneath the leather jackets he's so fond of. He may not be large, nor may he look particularly strong with his pale, soft face, but underneath those tight skinny jeans and leather jackets lies a scarred, muscular body full of small marks from adventures and misadventures alike.

PERSONALITY
POSITIVE
- Loyal
- Courageous
- Strong-Willed
- Flirty
- Observant

NEGATIVE
- Loner
- Snarky
- Stubborn
- Bratty
- Distrustful
The average person typically won't understand or approve of Enma's personality. Though he's flirty with the men he likes, he's also argumentative, rude, and sometimes even violent with those he doesn't. Jealous of people taller than him, Enma is prone to punching anybody over 5'5" who makes fun of his height, man or woman.

Brutally blunt and honest, Enma is the type to abhor liars and refuses to lie on principle, not even white lies to spare a person's feelings. He always says what is on his mind, good or bad, and takes the consequences as they may come should there be any. This is a trait that often gets him into trouble, the refusal to lie often angering others.

In the event someone actually gets close enough to be called anything other than a one night stand or a random, Enma is bratty and demanding, never fully trusting others either. This trait was instilled into him by his parents, who always tried to drill into him that people were never to be trusted.

Despite all of this Enma is extremely loyal to the people he is close to, and keeps his eyes sharp to observe anything that they like or dislike, and anything that may make them uncomfortable. Surprisingly caring of his loved one's feelings, he would raise hell to ensure that the people he loves are safe, happy, and healthy, though god forbid anybody threatens them- he tends to go into attack mode when his loved ones are hurt.

BACKGROUND
Enma remembers what it was like to have Pokémon, and what it was like to help them. When he was young, his parents owned a sanctuary. A place where all Pokémon could live free of worry, or safely recover from injuries gained in the wild. Located on route seven, they had a decent amount of land. When he was just a toddler, the rumors of R.O.T began to surface. His parents paid them no mind- after all, none of their pokemon had been affected, nor had the sanctuary pokemon. But then, when he was 8, the Plasma party came. The killings, the arrests, anything related to Pokémon being made illegal. All of it looked bad for his family.

In a desperate attempt to save themselves, Enma's parents pledged allegiance to Plasma only a year later, handing over all of the sanctuary pokemon to the team and working for them instead. A young Enma was horrified, he loved pokemon and never wanted to see them hurt or used the way plasma used them. He objected, child though he was, and it drew unwanted attention.

In order to save their child both the pain of no Pokemon, and spare the questions of their loyalty, Enma was instead sent to a Kanto boarding school until he was 16, where he met his best friend at the time. It wasn't home, Eve City was where he'd grown up, but it was something. He had one friend there, and some freedom. With that freedom, he chose to refuse coming home, instead travelling after he graduated high school at age 17. During that time, he did not speak to his parents much. How could he, when they betrayed what had once been their life's work of rescuing and helping Pokémon?

He spent years in Kanto, eventually moving to Johto with his best friend, who'd become so important to him that he couldn't bear to leave him behind. He in turn had become important to the other as well, and the other man gladly followed him. Having moved shortly before his 23rd birthday, they spent two years there, as roommates, and it was there that Enma discovered his love of flirting and one night stands.

When he was nearing 25, his friend eventually managed to convince Enma to contact his parents, and after a great deal of agonizing he eventually did. He was still angry all those years later, but after talking it out he finally came to accept that his parents had done it to protect him. With this in mind he decided to come back home, dragging his ever-loyal best friend with him.

MISCELLANEOUS
| | |
| --- | --- |
| OOC NAME | FACECLAIM |
| Kitarial | [b]Yugioh![/b] -Yami Yugi, [i]Enma Kyotetsu[/i] |