Post by Zoie Hadir on Mar 15, 2020 4:40:43 GMT -5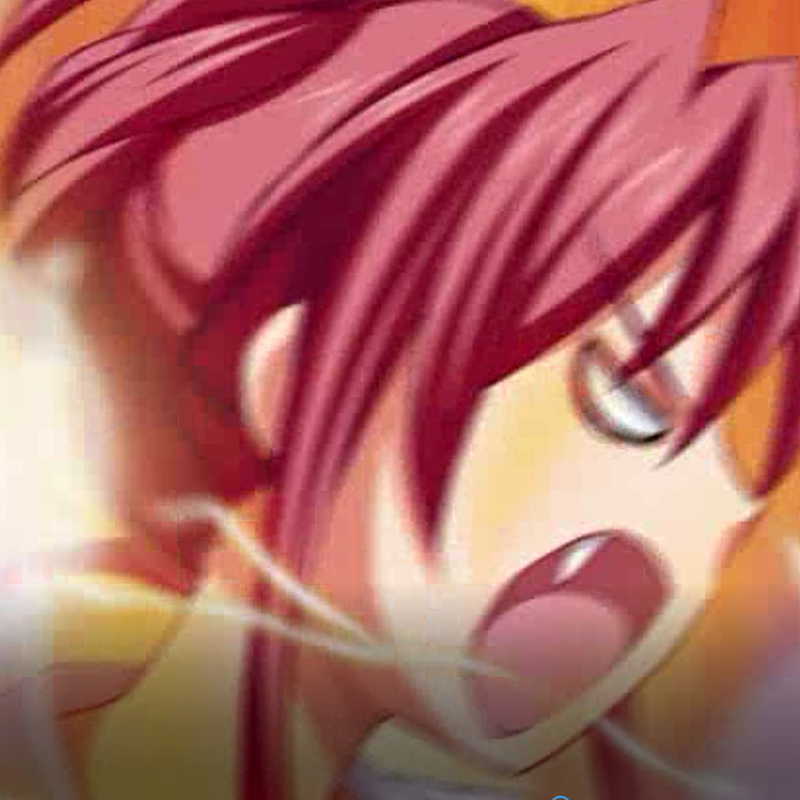 ZOIE RATHAN HADIR.
THE BURNING LAB RATTATA
| | | | |
| --- | --- | --- | --- |
| AGE | GENDER | ALLEGIANCE | OCCUPATION |
| TWENTY-SIX. | FEMALE. | RESISTANCE. | BIOCHEMIST; SELLER |
APPEARANCE
This is not optional. All characters, regardless of faceclaim or otherwise, is required to fill in this section. Detail things like height, weight, build, hair and eye colour, etc. Remember to include flaws. 200 WORDS MINIMUM

Her eyes, a sun-set yellow, tend to follow the direction others look. Or the nearest mess. Her burgrundy hair is one of short or tied back; as far as Zoie's concerned, long hair is a hassle. Her hair often extends a bang over her left or right side, perhaps to compensate for a slightly larger-than-average forehead. A sharp chin is oft accompanied by a subtle lipstick. A patchy face is only sometimes accompanied by makeup, and usually covered by protective gear. She oft smells like disinfectant or other laboratory residue.

On a bad day? Smoke. Or-ok, we get the picture.

At 5'11" and floating around 160lb, Zoie is a pretty straightforward-looking woman. She isn't the thinnest, but her weight works. There isn't much notable about her figure itself. Her back muscles, perhaps from hauling often, are more defined than the rest of her body. She has no wisdom teeth, but has a gold second back molar. Though her teeth are generally clean, familial health problems amplify around hers.

Her outfits don't veer much from her profession, albeit slightly shorter. Her wardrobe approaches a bizarre split from her obsessive personality. Dusters, trenchcoats, and are compiled with crop-tops and jeans. Throw a fancy outfit over herself if it matters; she doesn't compile official sales reports. Her stance veers between being in command and ready to explain something. She's frequently seen with a clipboard or with hands in pockets, and occasionally starts walking with shrugged shoulders. Recoil hurts.

PERSONALITY
POSITIVE
- ORGANIZED
- FRIENDLY
- STUDIOUS
- SUPPORTIVE
- PATIENT

NEGATIVE
- COMPULSIVELY ORGANIZED
- STANDOFFISH
- DISHONEST
- TRADITIONALIST
- ABRUPT
A summary of your character's personality goes here. Make sure that they relate to your character's history and have balanced positive and negative traits.

Good biochemists don't come easily. Fortunately, Zoie's skillset is more than apt for the job. She's also a friendly sort, and doesn't care to see someone down. It is hard for her to reject a plea for help, even if it's a rational decision. On top of this, Zoie will cherish her and her friend's achievements. Anrui is hard enough as it is without the world hating your guts. She was born with the notion that she would, with great effort, make Anrui a wonderful place. She worked hard to hold a solid grade, partially from respect of the material, part because she doesn't want to go back to the time she didn't. Having been in the work world, she is wary of people who move too quickly, and will often emphasize being as deliberate. She is the first person to suggest corrections, but the last person to make shortcuts.

Her rays of positivity aren't all rainbows. When Zoie anticipates someone's going to say something wrong, she will more often than not interrupt them. It doesn't matter if they're talking with an illiterate man or the boss of the boss of the boss of the company. Problems get fixed. She's probably correcting your grammar in the comments as this application is being written. This isn't out of malice - although she'll admit when a reaction is funny or otherwise amusing - but because she wants to make sure things work. This strain goes to degrees that end in burnout, or through unhealthy sleep regimens.

Beneath her pseudo-mechanical mask of an organized scientist, the cracks and pops of worry stir. She may have . She would never fabricate her science (what would be the point?), but due to her less than frank attitude, she struggles to shake the fact that she's living a potentially damaging lie.

Zoie can be described like a white blood cell. If something negative happens, she will latch onto it and attempt to break it down. It might not even be the right thing. But she's going to stand up, the proud Kainian she is, and defend her goddamn post.

For all she's willing to 'help', she has little plan for a better future. She makes the chemicals so bigger people can go do stuff. She found her calling and intends to keep it This kicked off from a grudge with a new Plasma member, and this will end with. If that makes her a boondock-dwelling, mouth-breathing, inbred dredge of society, she'll have to take the insult and prove them wrong.

Or totally right. She's already rationalized her bizarre familial origins with the surging pollution.
300 WORDS MINIMUM
BACKGROUND
This does not need to be too complicated. Include where they're from, a little bit about their family, their education, upbringing, etc etc. Make sure you mention key points that affect their personality. If they're from a different region, please include their reasons for coming to Anrui, and if they have Pokemon with them, how they smuggled them in.

ZOIE was born a lone child in the outskirts of Kain City. Celeste Hadir and Joshua Hadir earned their marriage license some years later, changing no names. The two were white-collar workers; father Joshua embarrased about his white-collar work, and Celeste simply aiming to climb up the ladder. While young, Zoie played outside, built legos, and until dad destroyed a cigarette habit, played with matches.

Her upbringing came with strange comments from family she didn't understand for a while. When her grandmother arrived. The revelation that she was a product of incest did not even faze her. Nor did bullying due to her red hair, after her parents cleared things up.

Her parents calling her approaching the lower limit of worthless after a 5% grade on a midterm did. Oh god, it did. That, with the more colorful comments beforehand, dictated the direction of a lot of Zoie's life.

Her desire to learn about the world compounded with her fear of getting yelled at. She was raised, and she would tear her hair out to make sure it would not happen again. The woman spent approximately forty-eight hours awake before falling victim to a low blood sugar level. She studied anyways. When her friends were down, she'd try to bring them to speed too. Sometimes, it worked. She was never going to make it to the top with three child prodigies in her class, but given the top had no prize but fame, all she needed was good.

She got good.

College followed. She changed her concentration from mechanical engineering to chemistry, and then specialized in biochemistry. She built a much sturdier group of friends, with which she'd share a beer, share hair, and maybe run through a videogame or two with. Her mid-early years were full of research, even with the Plasma takeover, moving from laboratory to laboratory.

Zoie's love life featured some strange and often backwater characters. She'd reject and she'd be rejected. She dated an oil and gas engineer, whose bravado and shared hobbies made a pleasant experience. whose expectations would've crushed hers. She dated a Nosepas technician for about three months until he moved to . Staying in Anrui was quite an important deal for her.

Writing her thesis, she'll attribute as her most annoyed. Plasma's takeover, as quiet as she kept about it, made the process difficult already. Much worse to her? Zoie's professor, Dr. Gnougat Jr., was known to drink beneath the table and juggle way more students than reasonably capable. While she understood his situation, working with him, as far as Zoie was concerned, was like trying to drive a golf ball through a microscopic, square hole. The man frequently went on tirades about information Zoie was wrong about. In this, Zoie took up the art of amateur gunsmithing. Check the trash, and you might find shotgun pellets around copies of her badly corrected research papers.

In the end, she graduated with advanced knowledge. Thesis, "Frequency of Celluar Senescence," is about 330 pages long and smitten with tables. There was a lot of crying, a lot, and some shells lost. To put it short, it weighed the impact of multiple different common biologics on cell division stopping. This survey research led to her first job at a small pharmaceutical company.

Which went under, because of a scandal involving a Lopunny and the head of staff. Whether or not it was a real scandal, she wasn't getting paid, so Zoie jumped ship to a drug testing lab.
Which went under, because the workers (Zoie included) weren't being paid. So Zoie jumped ship to another, a medical research lab with a distinctly Sinnohian name.
Which was a mob front to sneak drugs into the country. This was a nice foothold for a while. It's when an old friend, a Mitsuki Tanaka whose painkillers were stolen, reached out to Zoie for help. Zoie used those painkills, and as always, Zoie provided a hand. Another close friend asked, and she obliged. Both times, it was hush-hush, but it was an introduction to the criminal underworld.

Funny she did that when she hit her next job.

Ah. A large medical research company, specializing in medicine production. This was more like it. This was stable work, and where she got to investigate chemical reactions under a lens, and for good money. She stopped selling at a pretty good time, because the investigation for a security clearance took a pretty long time.

It wasn't just protected information or vulnerable data being safeguarded. Mitsuki found a job at the firm.

After about three weeks, she just stopped comign in.

Zoie being Zoie, she got to the bottom of things. Or tried. Corporate did a decent job keeping things on the down-low. It wasn't until a manager slipped and confessed in another conversation, "the disappeared" that she got involved. She paid off a janitor to see what dirt they could dig up. She found hundreds of strings of paper, chopped to pieces. What she put together horrified her: MITSUKI TANAKA: TERMINATED. A close friend, whereabouts unknown, because she sold biologics to an unapproved vendor. Fireable, yes. Jailworthy, possibly.

Not turned into a pulp of nothing.

No. This was awful. It probably didn't help that her mother and father, one after the other, passed away from a highly damaging prion. Like dominoes. Also, recovery from Kain City riots meant she was about three weeks without work. That was Tauros shit, and she wouldn't have it. ROT might have been a rising problem, and Zoie would contribute her efforts to help stop it. But she wasn't stopping there.

Remember the friends who needed pain pills? That seemed like a one time deal, but the black market paid big for quality product. More pleas came. With more requests, came more responsibilities. What started as a gift became an exercise in caution, study, and above all else, respect. Your product represents *you.* Most sellers she saw didn't get that, so she was going to give the world a reminder.

She thought this was a loner's gig. She produced and sold for a clientele that didn't spread fast. In the language of dealers, that's winning consecutive lottery tickets. Zoie went out one day and found a Bulbasaur on the side of the road. Broken leg, botched injection in the leg, bulb *badly* cut up. The sub teacher, probably a Plasma plant, warned us to avoid them; that their yellow spores left their targets paralyzed. The Bulbasaur was different. It produced a powder that didn't paralyze, but *invigorated*; fine as silk and white as snow. But she couldn't forget the way that Bulbasaur looked at her as she approached, carrying itself with a hearty pride reserved for fighting Pokemon.

It was a hassle to stop the rupturing, but this was a small price to pay for what'd become a wonderful partnership. She named him Stanley. Stanley's cool.

This country was full of missed opportunity.

Before the switch, Zoie was a graduate, lucky to keep her job. Now, she found purpose. She was damned sure she was keeping it.

(Credit to Bee for allowing me to transform his backstory rambling into a character)

400 WORDS MINIMUM
POKEMON
STANLEY. BULBASAUR. MALE. LEVEL 8.
TACKLE. GROWL. LEECH SEED. VINE WHIP. GROWTH. COCAINE.

This Bulbasaur hits different. Courtesy of his background, his attitude is prone to mood swings and undue stress. The Pokemon copes by fighitng and taking its anger out on the world. Despite its fierce attitude, the Bulbasaur means well, and won't object to a head-pat or two. It's up to Zoie to introduce some healthier coping mechanisms.
A paragraph of your Pokemon's personality should go here. Individual Pokemon in premade teams can not exceed level 35. You have a total of 100 levels to spread out over six Pokemon, but you do not need to use them all. If your character does not have any Pokemon, delete this section.
MISCELLANEOUS
| | |
| --- | --- |
| OOC NAME | FACECLAIM |
| ytter | [b]You! Apron Chakyou[/b] - Nanako Sumimori, [i]Zoie Hadir[/i] |