Post by Corrine Garcia de Salvatorre on Jun 19, 2018 4:12:57 GMT -5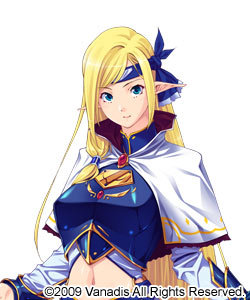 Corrine "GS" garcia de salvatorre
THE smoke billower
| | | | |
| --- | --- | --- | --- |
| AGE | GENDER | ALLEGIANCE | OCCUPATION |
| eighteen | female | plasma | grunt/frequency analyst |
APPEARANCE

Blonde hair, naturally straight and droopy, falls below the face. Cut haphazardly, it brings out her blue eyes but almost covers her face. Pay closer attention, and one might notice how extensions cover a jagged scar above the skull. Her trademark blue headband, marked with a skull-and-crossbones, suggests a different kind of allegiance. This very small detail is Corrine acknowledges that she doesn't look much like a Plasma grunt. A face that many would consider unfriendly is actually fairly expressive. Her skin has the texture of "smoothed concrete." It's a wonder how her teeth remain white.

Many report a smoky scent about Corrine, no matter how much she showers. She's all but embraced the smoke, and like some kind of hippie. Be it tobacco or something more illicit, she's oft seen breathing grey air. The occasional cough is all but complementary..

At 6'1", posture forged from training, she stands relatively tall. At 189lbs her build remains decent, slightly toned, but without other features of note note. Large legs and small glutes grant Corrine a strange walk. Clothing oft billows and flutters about her body, being quite large for her person, though she embraces this anyways. She is probably the first person in town to wear a cape, jacket, or some accessory that does so.

She doesn't wear skirts.

In a glasses case, she carries a small jackknife and isn't afraid to use it.


PERSONALITY
POSITIVE
- protective
- outspoken
- explorative
- industrious
- calculating

NEGATIVE
- addictive
- wrathful
- tactless
- unwelcoming
- envious
.Corrine isn't someone you want to stick around.

At least, that's the air she gives off, and that's not just the secondhand smoke. Her expression tends to be uninterested, quarreled, and loathesome. Her attitude towards the problems of others can end with her folding her arms back, shrugging, and hitting the next joint. But like an alarm bell, she works hard to present . She is among the first to voice her concerns, and will oft silence those around her to make her point. Her voice is quiet, but her stance and her hand gestures can shift from lifeless to demanding.

She believes in parts. The concept of retribution oft appears in her work, particularly in writing. To do to others what others would do to you is paramount to her philosophy. Unfortunately, she doesn't believe others can do very much good, or that they hog it to themselves.

By the way, if she has the means to do so, she probably can, and will look at others' personal data. (obvious ooc note that this is subject to others' discretion. I don't believe in metagaming) She figures the Rebels already have a file on her; no qualms returning the favor. Besides, there's no reason to not dig for treasure. Or look around. Corrine acknowledges that the world of Pokemon is quite scary and is oft inexplicable. The only way to deal with it is to build upon what she's given.

Returning to reality can prove less than pleasant for Corrine, as shee finds herself in more fits than functions. As much as Corrine wants to believe she's doing good, she oft relegates herself to the fact that things won't get better for her nor her countrymen, because others have much better than them. She often moves herself away from friendly company because work isn't done yet. She doesn't understand how people live with themselves by shutting htemselves away, even if she too suffered that same personal drought.

Despite her attitude, Corrine's actually quite prone to cutting deals short or, "chickening out," so to speak. A thick, spiny shell coats the worrisome exterior of a girl who doesn't believe in becoming the best.
Just good enough to be recognized.

BACKGROUND

Corrine's life of privilege starts at a middle-classs apartment in Opelucid City, Unova. One of two unplanned children between casual partygoers, the mother forewent a more destructive measure. Instead, she would take one of the twins with her small paycheck. The other would be sent through the foster-care system.

Corrine was the latter child. And as far as she thought, her parents were Jon de Salvatorre and Jane Smith, a middle-class couple with two daughters and a son, all older than she. Corrine loudly stamped through the house, eating the food, getting her hand burnt on the stove, and nearly shaving brother Diego's eyelashes off; she genuinely believed that boys weren't supposed to have them.

It became painfully obvious to her adoptive parents that they were raising something of a problem child, and so additional measures were taken to keep Corrine under control. TIme outs ended with Corrine yelling like a dinosaur. But when they gave her some activity to do, usually, she'd do it and tire out. Once she became bored of the chores laid before her, she started to mellow down. She even learned the piano, which she played proficiently.

Family business in automation, as well as the pretty clear promises of a foreign Plasma Party, led the de Salvatorre family to move to Kain City. Corrine had to cry for a period, even though she didn't think she made too many friends. The fear of ROT did not change their viewpoint much, as both husband and wife believed it a hoax designed to reduce competition.

Corrine made quite an impression on a middle school classmate, and nearly pushed a classmate in a sewer ditch. She was promptly never left alone for almost two years.

Conspiracy ran pretty deep in the family. Charts regarding the prices of precious metals were oft set next to family portraits and to-do lists. Ironically, Corrine utilized the tinfoil hat and used an allowance to purchase this equipment. the lauding from her elder sister, Nadine, only fueled her desire. While she did take an interest in playing the trombone as well, this cryptoanalysis seemed much, much more strange.

Although she oft struggled with the fundamentals of pattern recognition, even going as far as to claiming herself a male for more genuine help, she nonetheless made it a goal to. It wasn't as if she was ever allowed out of the house, unless she had someone else accompany her. Freedom became something of a point of contention.

During her middle school years, she pondered about her family name, having found a birth certificate mentioning a Garcia. Unfortunately, with the wide berth of the Garcia name matches were difficult to find. She wasn't even sure if she had any blood siblings. So, she decided against . No need to spite the family that loved her. She did, however, start using the Garcia surname in her signature and writing. Grades proved fairly low when she spent more time immersing herself in school drama, and higher when she isolated herself. That isolation wasn't exactly her idea, however, and she grew to hate it. AS her siblings went on to , she remained firmly in her room, trying to look good in lieu of something worth her time.

High school was more of the same, give or take much higher grades; advanced scores in some of the more specific courses like Unovan history and biology. Her attitude proved popular with a group of punks, even if she could hardly stand them. Only their inclusiveness spared them from the same cold treatment that she offered most others.

Corrine's family remained relatively under-the-radar regarding the ongoingconflict. She made small posters against ROT It wasn't until the incident of 2014 that tripped Corrine's alarm. After the takeover of Kain City by some weirdos calling themselves the, "Resistance," she was informed of the safe routes for travel to work.

Growing more and more suspect due to the incursion, she decided to run some acoustics tests. Send a signal through a room, wait, and let the results speak for themselves. Plus, she could scout out . The danger almost offered the woman a heart attack and a hard-on! Well, it worked well to a point. She made note of some places where Resistance pokevices tended to lurk; the alleys weren't particularly safe.

However, things took a turn for the worst when a thirsty Golbat up and scalped her. Just, went a bit too low and tore her hair. Feral attacks happened all the time; this one had a tiara literally glued to its face.

She learned that yes, this kind of Pokemon release was indeed legal. This infuriated Corrine. The random incident left Corrine out of the public for weeks, despite some counseling. She recovered quickly, although she still had to cover that odd scar. But this was her tipping point. Corrine had to start taking action again. Watching others rebuild Kain while she huddled back and got stammered royally pissed her off.

So instead of applying to Plasma, the common strategy, she tried to bring Plasma to her. Huh? It all started with her attempting to warn those of Resistance incursions. Be friendly. Due to her tampering of the transmitter she was indirectly involved with the stifling of a small operation to recapture a rubble district. Score.

Formally rescinding her diplomatic ties to Unova, she decided instead to appeal to Plasma. The stubborn girl stalked agent Blue Wisp across Kain. She even purchased a small knife for herself. While she wasn't wise enough to realize she directly supported a Resistance arms dealer, the knife looked damn cool, so she didn't care. She also picked up a smoking habit to fill the void in her heart.

After building herself a small portfolio, she decided to apply directly to the Plasma office to join. Her alignment, as she saw it, was clear as day.

Only God knew that it wouldn't end well in her favor.
POKEMON

MISCELLANEOUS
| | |
| --- | --- |
| OOC NAME | FACECLAIM |
| Ytterbjorn | [b]blue eyed twin knight ferir and ririka[/b] - feriru rampage, [i]corrine garcie de salvatorre[/i] |
OOC: I would like to enable death for this character.